Klinik für Psychiatrie, Psychotherapie und Psychosomatik
Als Familienunternehmen, das im Ort und in der Region verwurzelt ist, ist uns traditionell ein persönlicher Umgang mit Patienten, Angehörigen, Besuchern und Mitarbeitern wichtig. Wir behandeln individuell, kompetent und nach neuesten wissenschaftlichen Erkenntnissen. Dabei haben wir den ganzen Menschen mit seiner Biographie, seiner aktuellen Lebenssituation, seinem familiären und beruflichen Umfeld und möglichen körperlichen Erkrankungen oder Behinderungen im Blick und berücksichtigen diese bei der Planung der Behandlung.
Die Klinik verfügt über 280 stationäre Behandlungsplätze für Erwachsene in inhaltlich spezialisierten Abteilungen.
Beste medizinische Behandlung und pflegerische Betreuung durch qualifizierte Mitarbeiter sind für uns Grundlage zum Therapieerfolg. Wir führen eine umfassende Diagnostik – psychisch, neurologisch, internistisch und sozial – durch. Ärzte, Psychologen, Sozialarbeiter, Ergo- und Physiotherapeuten und die Mitarbeiter der Pflege begleiten und behandeln gemeinsam. In Abhängigkeit von der Art und dem Stadium der Erkrankung, helfen wir unseren Patienten zur Ruhe zu kommen oder wir fördern und fordern sie. Wir wollen nicht nur einen Rückgang der Symptome erreichen, sondern nach Möglichkeit die Wiedererlangung der vollen Funktionsfähigkeit. Das medizinische Leistungsspektrum umfasst alle klassischen und aktuellen wissenschaftlich anerkannten Methoden der Diagnostik und Therapie psychischer Störungen.
Die Pflege arbeitet nach dem Bezugspflegekonzept. Es findet ein enger Austausch aller an der Therapie beteiligter Mitarbeiter statt. Beratung bieten auch die Sozialarbeiter der Stationen, die Sie auch bei beruflichen, behördlichen oder finanziellen Angelegenheiten unterstützen.
Wir behandeln folgende Krankheitsbilder:
Depressionen
Angststörungen
Bipolare Störungen
Psychosen
Suchterkrankungen
Psychische Störungen im höheren Lebensalter / Demenzen
Anpassungsstörungen
Posttraumatische Belastungsstörung
Persönlichkeitsstörungen
Somatoforme Störungen
Zwangsstörungen
Wir bieten ein auf jeden einzelnen Patienten individuell abgestimmtes multimodales Therapiekonzept, je nach Bedarf mit Elementen aus:
Spezialangebote unserer Diagnostik und Behandlung sind:
Neuropsychologische Funktionsdiagnostik
Psychotherapeutische Gruppenbehandlung bei Angst und Depression, zur Stress- und Schmerzbewältigung sowie zum Umgang mit Emotionen
Logotherapeutische Einzel- und Gruppenbehandlung (Sinnzentrierte Psychotherapie nach V. Frankl)
Ausführliche internistische Diagnostik und besondere Angebote für psychisch kranke Diabetiker
Individuelle Beurteilung des Behandlungserfolgs unter Beteiligung der subjektiven Beurteilung des Patienten
Was benötigen wir für eine Aufnahme?
Für die Aufnahme in unserer Klinik benötigen wir eine Einweisung durch Ihren behandelnden Arzt. Bei einem Notfall stehen wir aber täglich rund um die Uhr auch ohne vorherige Einweisung zur Verfügung. Die Kosten übernimmt die Krankenkasse. Besondere Leistungen, zum Beispiel Chefarztbehandlung, stellen wir für Wahlleistungspatienten zur Verfügung. Eine vollstationäre Behandlung kann durch eine Behandlung in unseren Tageskliniken abgekürzt oder sogar verhindert werden. Für chronisch und mehrfach psychisch Erkrankte bieten wir auch ambulant eine engmaschige und multidisziplinäre Behandlung in unserer Psychiatrischen Institutsambulanz PIA, im Medizinischen Versorgungszentrum MVZ und durch den Ambulant Psychiatrischen Pflegedienst APP.
Pflegeleitbild unserer Klinik
Pflegeleitbild Klinik

(45,0 KiB)
Patientenbefragung 2017 als PDF-Download

(49,6 KiB)
Prof. Dr. med. I.-G. Anghelescu
Chefarzt, Facharzt für Psychiatrie und Psychotherapie
Tel. 05346 81-1150
Fax 05346 81-1152
ed.miehtnof@ucselehgna.i
Dr. med. F. Hädrich
Leitender Oberarzt, Facharzt für Psychiatrie, Psychotherapie und Neurologie
Tel. 05346 81-1150
Fax 05346 81-1152
ed.miehtnof@hcirdeah.f
G. Schnieders
Pflegedirektor
Tel. 05346 81-1150
Fax 05346 81-1152
ed.miehtnof@sredeinhcs.g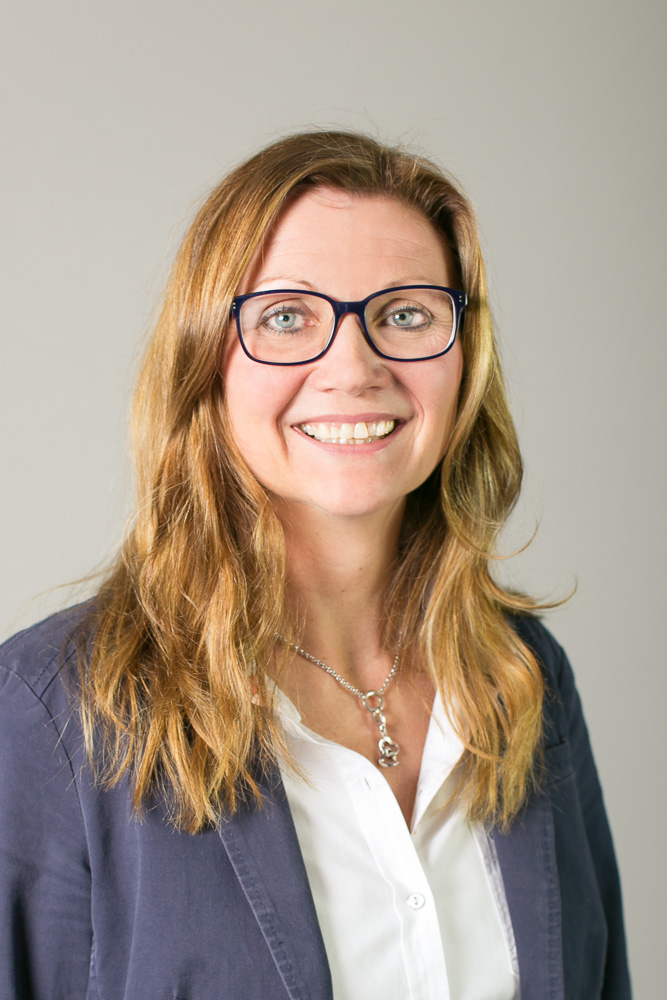 W. Friedrich
Pflegedienstleitung
Tel. 05346 81-2907
Fax 05346 81-1152
ed.miehtnof@hcirdeirf.w
Informationen über Prof. Dr. Ion-George Anghelescu
Arbeitsphilosophie
Auch ich möchte Sie ganz herzlich bei DR. FONTHEIM Mentale Gesundheit willkommen heißen.
Hier möchte ich Ihnen kurz darlegen, was mir bei meiner Arbeit als Chefarzt wichtig ist.
Ein modernes psychiatrisches Krankenhaus sieht sich heute verschiedenen Herausforderungen, aber auch Chancen gegenüber. Diese betreffen die Patienten, Angehörigen, Bewohner, Klienten und Kunden auf der einen Seite und die Mitarbeiter auf der anderen.
Für von neuropsychiatrischen Erkrankungen betroffene Patienten selbst ist es herausfordernd, dass derartige Störungen ihre Lebensqualität, manchmal auch die Lebenserwartung deutlich beeinträchtigen können. Herausfordernd für uns als Ärzte sind dabei besonders die erfolglosen Behandlungsversuche und eine drohende Chronifizierung.
Hier möchte ich dazu beitragen, dass wir vom klassischen Auftrag, eine Diagnose zu stellen und zu behandeln mehr dahin kommen, Krankheitsrisiken durch bestimmte Erkennungsmerkmale vorherzusagen und diesen Krankheiten dann vorbeugen oder zumindest das weitere Voranschreiten verhindern zu können. Die Neurobiologie wird uns dabei die Chance bieten, psychische Phänomene genauer zu charakterisieren, und die Versorgungsforschung wird dabei helfen, differenzierter und individueller zu behandeln.
Es ist davon auszugehen, dass das bevorstehende neue Entgeltsystem in der stationären Psychiatrie die Behandlungsmöglichkeiten verändern wird. Wir können noch nicht abschließend wissen, in welcher Weise, wollen aber verhindern, dass es sich nachteilig für die Patienten auswirkt. Wichtig ist es meiner Ansicht nach, einerseits unser spannendes und hochinteressantes Fach selbstbewusst nach außen zu vertreten, andererseits einer zu starken "Psychiatrisierung" der Gesellschaft vorzubeugen.
Auch die Mitarbeiter eines psychiatrischen Krankenhauses müssen sich den genannten Herausforderungen stellen. Die zunehmende Arbeitsverdichtung und Schwere der im Krankenhaus behandelten Störungen, aber auch Einflüsse der Globalisierung mit Beschleunigung von Veränderungen in allen gesellschaftlichen Bereichen führen nicht selten zu Verunsicherung und Überlastung.
Ich sehe es als meine Aufgabe an, die Mitarbeiter unterstützend und erklärend zu führen, mit dem Ziel, ihre Kompetenz ebenso wie ihre Autonomie und Veränderungsbereitschaft zu fördern. Wir haben die Chance, unsere multifunktionellen Teams immer stärker zu professionalisieren, Wissen besser zugänglich und Abläufe transparenter zu machen. Dabei ist es wichtig, auch im Krankenhaus die Methoden moderner Unternehmens- und Personalführung zu nutzen.
Besondere Bedeutung hat dabei auch der Dialog zwischen den Generationen (z.B. den vollständig digital vernetzten Jungen und den analog klassisch kommunizierenden Älteren) und die Offenheit für die Vielfalt von Arbeits- und Lebensformen.
Schließlich sind mir im Kontakt mit den Mitarbeitern folgende Werte bzw. Tugenden wichtig: Kompetenz, Mut, Demut, Vertrauen, Kreativität, Inspiration und Verantwortungsgefühl.
Ich werde mein Bestes geben, diesem Anspruch gerecht zu werden.
Curriculum Vitae
1987-1994
Medizinstudium an den Universitäten Mainz, Heidelberg und an der Jefferson Medical School (Philadelphia / USA)
1992, 1994
"Clerkships" an der Yale University (New Haven / USA) und Harvard Medical School (Boston / USA)
1991-1994
Promotion am Physiologischen Institut der Universität Heidelberg mit dem Titel: "Untersuchungen ATP-abhängiger Kaliumkanäle in glatten Muskelzellen mittels Patch-Clamp-Technik"
1994-2001
Assistenzarztzeit an der Psychiatrischen Klinik der Universität Mainz (Facharzt für Psychiatrie und Psychotherapie)
1996-1997
Klinische Forschergruppe an der Psychiatrischen Klinik der Universität Mainz zum Thema: "GABA-Benzodiazepin-Rezeptor-Komplex"
1998-1999
Neurologie, Universität Mainz
2001
Oberarzt an der Klinik für Psychiatrie und Psychotherapie am Universitätsklinikum Benjamin Franklin / FU Berlin
2005
Habilitation zum Thema "genetische Assoziationsstudien bei Alkoholabhängigkeit" an der Charité Berlin; Seitdem Hochschullehrer an der Charité Berlin
2006
Universitätsprofessor für "Klinische Psychiatrie" und Geschäftsführender Oberarzt an der Charité Berlin
2007
Mitglied des Exzellenzclusters "Languages of Emotion" der Freien Universität Berlin
2009
Direktor, Experimentelle Medizin der Neurowissenschaften bei Johnson&Johnson in Beerse / Belgien
Seit 2012
Chefarzt, Klinik DR. FONTHEIM
Volle Weiterbildungsermächtigung für Psychiatrie und Psychotherapie (48 Monate)
Mitgliedschaften
Bundesdirektorenkonferenz (BDK)
Verband der leitenden Krankenhausärzte Deutschlands
Deutsche Gesellschaft für Suchtforschung und Suchttherapie e.V.
Deutsche Gesellschaft für Psychiatrie, Psychotherapie und Nervenheilkunde (DGPPN)
Arbeitsgemeinschaft für Neuropsychopharmakologie und Pharmakopsychiatrie (EGNP)
Deutsche Gesellschaft für Bipolare Störungen (DGBS)
Berliner Gesellschaft für Psychiatrie und Neurologie (BGPN)
International Society of Psychoneuroendocrinology (ISPNE)
European College of Neuropsychopharmacology (ECNP)
Verein zur Förderung psychisch Kranker e.V.
Wissenschaftliche Gutachtertätigkeit
• Aging Health
• Annals of General Psychiatry
• British Journal of Medicine
• CNS Drugs
• Comprehensive Psychiatry
• Deutsche Medizinische Wochenschrift (DMW)
• Disease Markers
• DNP (Fachbeirat)
• Drug Safety
• Evidence-Based Complementary and Alternative Medicine
• Fortschritte der Neurologie - Psychiatrie
• Future Medicine
• International Clinical Psychopharmacology
• International Journal of Psychiatry in Clinical Practice
• International Journal of Psychiatry in Medicine
• Journal of Addiction and Preventive Medicine
• Journal of Affective Disorders
• Journal of Clinical Psychopharmacology
• Journal of Psychiatry and Neuroscience
• Journal of Psychopharmacology
• Medicina Internacia Revuo
• Nervenarzt
• Niederländische Regierung
• Nordic Journal of Psychiatry
• Obesity Facts
• Pharmacological Research
• Pharmacopsychiatry
• Planta Medica
• PPT (Fachbeirat)
• Primary Care Companion for CNS Disorders
• Psychiatria Danubina
• Psychiatry Research
• Psychiatry Research: Neuroimaging
• Schizophrenia Research
• Sucht
• World Journal of Biological Psychiatry


Wissenschaftliche Veröffentlichungen
Bücher - Books
Gründer G., Benkert O.: Psychopharmaka-Entwicklung: Von der Entdeckung bis zur Zulassung" in "Handbuch der Psychopharmakotherapie", 2. Auflage, Springer 2011.
Klein H. E., Pajonk F.-G., Ko-Autor des Buches: "Psychiatrie und Psychotherapie. 1000 kommentierte Prüfungsfragen" (Gebundene Ausgabe). Thieme, Stuttgart, 2006; 2. Auflage 2008; 3. Auflage 2010.
Benkert O., Hippius H. (Hrsg.): Ko-Autor des Buches: "Kompendium der Psychiatrischen Pharmakotherapie"; Springer-Verlag, Heidelberg.1998 (1. Auflage), 2000 (2. Auflage), 2000 (überarbeitete und korrigierte 2. Auflage), 2001 (3. Auflage), 2003 (4. Auflage), 2005 (5. Auflage), 2007 (6. Auflage), 2008 (7. Auflage), 2014 (10. Auflage).
Benkert, O. (Hrsg.): Ko-Autor des Buches: "Pocket Guide Psychopharmaka von A bis Z"; Springer-Verlag, Heidelberg. 2010 (1. Auflage), 2015 (3. Auflage).
Benkert O., Hautzinger M., Graf-Morgenstern M (Hrsg.): Ko-Autor des Buches "Psychopharmakologischer Leitfaden für Psychologen und Psychotherapeuten", Springer-Verlag Heidelberg, 3. Auflage, 2016.
Offermanns/Rosenthal: Ko-Autor des Buches: "Encyclopedia of molecular pharmacology"; 2003, 2. Auflage 2008.
Holsboer/Gründer/Benkert; Ko-Autor des Buches: "Handbuch der Psychopharmakotherapie", (Hrsg.), Springer-Verlag, 2007.
Rupprecht/Hampel, Ko-Autor des Buches: "Roter Faden Psychiatrie und Psychotherapie"; Wissenschaftliche Verlagsgesellschaft mbH Stuttgart, 2006.
Anghelescu/Regen: "CME Schizophrenie und bipolare Störungen-Behandlung von Mischzuständen bei bipolaren Störungen", 2005, Thieme-Verlag, Stuttgart.
Bauer/Berghöfer/Adli: Ko-Autor des Buches: "Akute und therapieresistente Depressionen", Springer-Verlag, Heidelberg, 2. Auflage 2005.
Heuser/Anghelescu: Ko-Autor des Buches: "Kognitives Altern und Demenzerkrankungen"; uni-med Verlag, Bremen 2003.
Wetzel H., Szegedi A., Anghelescu I., Härtter S., Hiemke C.: Interaktionen von Clozapin mit anderen Psychopharmaka. Clozapin - Pharmakologie und Klinik eines atypischen Neuroleptikums; Naber D., Müller-Spahn F. (Hrsg.), Springer-Verlag, Heidelberg,1997.
Kreye VAW., Anghelescu I., Kajioka S., Karle C., Pfründer D.: ATP-Dependent K+ Channels in Vascular Smooth Muscle. Pharmacological Control of Calcium and Potassium Homeostasis edited by Godfraind T., Mancia G., Abbracchio MP., Aguilar-Bryan L., Govoni S., Kluwer Academic Publishers, Dordrecht, The Netherlands, 1995.
Peer-reviewed publications
Aging Health
Annals of General Psychiatry
British Journal of Medicine
CNS Drugs
Comprehensive Psychiatry
Deutsche Medizinische Wochenschrift (DMW)
DNP (Fachbeirat)
Evidence-Based Complementary and Alternative Medicine
Future Medicine
International Clinical Psychopharmacology
International Journal of Psychiatry in Clinical Practice
International Journal of Psychiatry in Medicine J
ournal of Affective Disorders
Journal of Clinical Psychopharmacology
Journal of Psychiatry and Neuroscience
Journal of Psychopharmacology
Nervenarzt
Niederländische Regierung
Nordic Journal of Psychiatry
Obesity Facts
Psychiatry Research
Psychiatry Research: Neuroimaging
Pharmacopsychiatry
Pharmacological Research
Planta Medica
Stress Management and the Role of Rhodiola Rosea: a Review
Sucht
World Journal of Biological Psychiatry
Abstracts and supplements (extract)
Jacobs GE, van Amerongen G, van Gorsel HC, Alvarez-Jimenez R, McAuliffe T, Anghelescu I, Singh J, Fedghin M, Salvadore G, Timmers M, van Gerven J, de Boer P: An exploratory study to investigate the effect of minocycline on depressive symptom relapse after response to ketamine in patients with therapy resistant major depressive disorder (TRD). J Psychopharmacol 2015; Abstract supplement to Issue 29, Number 8, August 2015.
Anghelescu I.: Wirkstoff Lavendelöl: Den Bedürfnissen der Patienten gerecht werden; MMW Nr. 18, 2014; Beilage
K. Lötscher, I.G. Anghelescu, S. Braun, R. Bridler, H. H. Stassen: Polypharmacy in psychiatry: clinical practice versus empirical evidence
European Neuropsychoharmacology, Vol. 20, Supp. 3, August 2010, Elsevier Verlag, S. 378-379
Brakemeier EL., Merkl A., Wilbertz G., Quante A., Regen F., Bührsch N., van Hall F., Kischkel E., Danker-Hopfe H., Anghelescu I., Heuser I., Kathmann N., Bajbouj M.: Cognitive-Behavioral Therapy as Continuation Treatment to Sustain Response After Electroconvulsive Therapy in Depression: A Randomized Controlled Trial. Biol. Psychiatry 2013; 12: 0006-3223
Kasper S., Anghelescu I., Schläfke S.: A multi-centre, placebo-controlled, randomised clinical study with Silexan in patients with sub-threshold anxiety. European Neuropsychopharmacology Volume 23, Supplement 2, 2013, S. 512 (Poster presented at the 26th ECNP Congress, Barcelona, 5-9 Ocotober 2013).
Kent J., Anghelescu I.G., Kezic I., Daly E., Ceusters M., de Smedt H., van Nueten L., de Boer P.:. Safety, Tolerability and Potential Therapeutic Efficacy of a Novel Glutamate Modulator as Adjunctive Treatment in Patients with Schizophrenia 2013.
de Boer P., Sinha V., Hoeben E., Anghelescu I.G., Kezic I., Daly E., Ceusters M., de Smedt H., van Nueten L., Kent J. M.: Characterization of the Clinical Effect of a Positive Allosteric Modulator of the Metabotropic Glutamate Receptor-2. Biol Psychiatry 2013; 73: 319S
Anghelescu I.G., Kezic I., Van Nueten L., De Boer P.: Esketamine as a Challenge Tool to evaluate the Effect of novel glutamatergic Compounds: Which neuropsychiatric Symptoms are best suited for this purpose ? Society of Biological Psychiatry 67th Annual Scientific Convention & Program, May 3-5, 2012, Philadelphia.
Anghelescu I.G., Janssens L., Kent J., de Boer P., van Osselaer N., Tritsmans L., Daly E. J., van Nueten L.: Early prediction of sustained treatment response with JNJ-37822681, a novel fast dissociating D2 receptor antagonist, compared to olanzapine in schizophrenia. Biol Psychiatry 2011; 69: 227S.
Anghelescu I.G., Janssens L., Kent J., de Boer P., van Osselaer N., Tritsmans L., Daly E.J., Van Nueten L., Schmidt M.E.: Sustained Treatment Response in Schizophrenia to JNJ-37822681, a Novel, Fast- Dissociating D2 Receptor Antagonist, Can be Predicted Within Three Days "; for the 24th European College of Neuropsychopharmacology (ECNP) Congress, September 3-7, 2011, Paris, France (poster presentation).
Merkl A., Schneider G.H., Kühn A., Bührsch N., Abbushi A., Kühl K.-P., Anghelescu I., Heuser I., Bajbouj M.: Deep brain stimulation (DBS) of the subgenual cingulated gyrus for treatment-resistant depression (TRD). Biol Psychiatry 2010; 67: 190S.
Luborzewski A., Merkl A., Quante A., Schubert F., Anghelescu I., Bajbouj M.: MR-Spectroscopy of the dorsolateral prefrontal cortex and anterior cingulum of patients with major depression: comparison with healthy controls and follow-up after a 4-week naturalistic treatment period. Biol Psychiatry 2010; 67: 466S.
Zeugmann S., Quante A., Bührsch N., Heuser I., Anghelescu I.: Childhood maltreatment and adult inflammation in patients with major depression. Biol Psychiatry 2010; 67: 790S.
de Boer P., Anghelescu I.-G., van Iersel T., Schmidt M., Palumbo J.M., van Nueten L.: Fast off-rate dopamine D2 receptor antagonists are well tolerated by healthy subjects despite high levels of central dopamine D2 receptor occupancy. Biol Psychiatry 2010;67:899S.
de Boer P., Anghelescu I.-G., van Iersel T., Moolenaar M., Schmidt M., Palumbo J. M., van Nueten L.: Increases in cerebrospinal fluid glycine levels are not associated with psychomotor functioning in healthy subjects following administration of an inhibitor of the glycine reuptake transporter-1. Biol Psychiatry 2010; 67: 900S.
Lötscher K., Anghelescu I.G., Braun S., Bridler R., Stassen H.H.: Polypharmacy in psychiatry: clinical practice versus empirical evidence. Eur Neuropsychopharmacol 2010; 20: S378.
Schmidt M., Janssens L., Kent J., Anghelescu I., Hüsken G., Sinha V., Mannaert E.: Efficacy and safety of JNJ 37822681, a fast dissociating D2 receptor antagonist, in the treatment of schizophrenia. Eur Neuropsychopharmacol 2010; 20: S484.
Anghelescu I.G., Szegedi A.: Translational research in schizophrenia. Nervenarzt 2010 (DGPPN congress).
Kasper S., Anghelescu I.G., Dienel A.: Efficacy of Silexan (WS 1265) in patients with restlessness and sleep disturbances. Nervenarzt 2010 (DGPPN congress).
Buehrsch N.C., Swoboda U., Quante A., Zeugmann S., Bajbouj M., Anghelescu I., Heuser I.: Cortisol awakening reaction in depressed patients with and without early life stress. Presented at the 40th Annual ISPNE Conference in San Francisco on July 23-26, 2009.
Schipke C., Anghelescu I., Regen F., Heuser I., Peters O.: Antidepressants act on glia cells: Calcium responses of astrocytes to citalopram and fluoxetine in the mouse brain. Pharmacopsychiatry 2009; 42 DOI: 10.1055/s-0029-1240216.
Quante A., Luborzewski A., Bührsch N.C., Langosch J., Zeugmann S., Born C., Anghelescu I., Wolf J.: Aripirazole as adjunct to a mood stabilizer and citalopram in bipolar depression: A randomized, placebo-controlled study Pharmacopsychiatry 2009; 42 DOI: 10.1055/s-0029-1240202.
Bührsch N.C., Swoboda U., Quante A., Zeugmann S., Bajbouj M., Anghelescu I., Heuser I.: 1. Cortisol awakening reaction in depressed patients with and without early life stress. Pharmacopsychiatry 2009: 42. DOI: 10.1055/s-0029-1240094.
van Hall F., Zahn C., Schommer N., Anghelescu I., Heuser I., Bajbouj M. rTMS as add-on to escitalopram: a way to enhance antidepressant response? A randomized, placebo controlled trial. Pharmacopsychiatry 2009; 42 DOI: 10.1055/s-0029-1240239.
Merkl A., Schneider G.H., Kühn A., Bührsch N.C., Anghelescu I., Heuser I., Bajbouj M.: Deep brain stimulation of the anterior subgenual cingulate (Cg 25) in treatment-resistant depression. Pharmacopsychiatry 2009; 42 DOI: 10.1055/s-0029-1240173.
Zeugmann S., Quante A., Marx N., König W., Heuser I., Schwarzer R., Anghelescu I.: 2008-06-04 Impact of the metabolic syndrome on inflammatory biomarkers in inpatients with major depression. Biological Psychiatry, Vol.63, number: 7S, p. 216S. Presented at the 63rd annual scientific convention and program of the Society of Biological Psychiatry, May 1-3, 2008, Washington, DC, USA.
Zeugmann S., Quante A., Schröder C., Anghelescu I., Jordan J.: Effects of modern antidepressants with different mode of action on cardiovascular parameters in patients with major depressive disorder and response to treatment. European Neuropsychopharmacology, 2007, Vol.17, Supplement 3, p.S155. Presented at the 9th ECNP Regional Meeting, Sofia, Bulgaria, 27-29 April 2007.
Zeugmann S., Anghelescu I., Schwarzer R.: Das metabolische Syndrom, aber nicht die Depression selbst beeinflusst Zytokin-Level bei depressiven vollstationär behandelten Patienten. Presented at the DGPPN Kongress 2007, 21.-24. Nov.2007, Berlin, Germany
Bajbouj M., Luborzewski A., Jakob F., Brakemeier E.-L., Anghelescu I., Heuser I., Seifert F., Schubert F.: Metobolic interaction of metabolites in dorsolateral prefrontal cortex, motor cortex and occipital cortex- A 3 T magnetic resonance spectroscopy study. Biol Psychiatry 2007; 61:1S-266S 67S.
Zeugmann S., Quante A., Schröder C., Anghelescu I., Jordan J.: Effects of modern antidepressants with different mode of action on cardiovascular parameters in patients with major depressive disorder and response to treatment. Presented at the 6th International Forum on Mood and Anxiety Disorders, Vienna, Austria, 29 November-01 December 2006.
Zeugmann S., Schindler F., Bernard F., Anghelescu I.: Comparing the efficacy of a depression-specific group cognitive behaviour therapy and disorder unspecific group therapy for inpatients with major depressive disorder. European Archives of Psychiatry and Clinical Neuroscience, 2006, Vol. 256, Supplement 2 p.II 47. Presented at the 9th Congress of the German Society for Biological Psychiatry, 12-14 October 2006, Munich, Germany.
Anghelescu I., Dienel A., Kieser M.: Hypericum extract WS 5570 is at least equally effective and better tolerated than paroxetine in moderate to severe depression. WFSBP-Congress, Vienna, 30.6.2005.
Anghelescu I.: Metabolisches Syndrom unter verschiedenen Psychopharmaka. Nervenarzt 2004, Suppl.2: S252.
Anghelescu I., Müller M.J., Klawe C., Singer P., Kasten M., Dahmen N. : (2003) Narcolepsy: increased leptin concentrations and BMIs. 58th Annual Convention and Scientific Program of the Society of Biological Psychiatry, May 14-17, 2003, published in "Biological Psychiatry
Anghelescu I.: (2003) New antiepileptic drugs (AED) and atypical antipsychotics (AAP) as mood stabilizers. AGNP-Congress 2003, published in "Pharmacopsychiatry".
Schindler F., Anghelescu I.: The NSAID rofecoxib reduces subjective cognitive impairment associated with ECT. AGNP-Congress 2003, published in "Pharmacopsychiatry".
Anghelescu, I.: Therapeutische Aspekte neuer Antidepressiva. Arch Pharm Pharm Med Chem 335: S29.
Roepke S., Bajbouj M., Lehmann A., Urbanek C., Schindler F., Anghelescu I., Neuhaus A., Szegedi A.: (2003) Determination of predictors of twelve treatments (four weeks) outcome of titrated moderately suprathreshold (low dose) right unilateral electroconvulsive therapy in depression: a two year retrospective analysis. AGNP-Congress 2003, published in "Pharmacopsychiatry".
Anghelescu I., Klawe C., Szegedi A.: (2002) Add-on combination and maintenance treatment: case series of obese patientswith different eating behavior. 57th Annual Convention and Scientific Program of the Society of Biological Psychiatry, May 16-18, 2002, published in "Biological Psychiatry".
Anghelescu I., Wetzel H., Müller M.J., Klawe C., Szegedi A., Gründer G., Schlösser R., Hiemke C.: (2002) Dopaminergic system in schizophrenia and alcohol dependence: the apomorphine challenge test. 57th Annual Convention and Scientific Program of the Society of Biological Psychiatry, May 16-18, 2002, published in "Biological Psychiatry".
Klawe C., Anghelescu I., Schreckenberger M. : Diclofenac-induzierte musikalische Pseudohalluzinationen mit Minderperfusion des linken Thalamus im 99m-Tc-Bicisat-SPECT. Kongress 2001, Deutsche Gesellschaft für Psychiatrie, Psychotherapie und Nervenheilkunde, Berlin 22.11.2001.
Anghelescu I., Klawe C., Singer P., Germeyer S., Szegedi A.: Association of MAST scores with the Taq A1 polymorphism. World Psychiatric Association, International Congress 2001, Madrid, Spain, September 30 – October 4, 2001.
Klawe C., Lörch B., Wollmerstedt N., Schmitt H.G., Scheurich A., Anghelescu I., Szegedi A., Hautzinger M. : Aufmerksamkeitsprozesse bei alkoholabhängigen Patienten unter Cue-exposure. Neuropsychologie-Meeting, Mainz, 13.9.2001-12-18.
Scheurich A., Müller M.J., Klawe C., Anghelescu I., Szegedi A. : Der neuropsychologische Status von alkoholabhängigen Patienten nach der Entgiftung: Funktionale und motivationale Defizite? Neuropsychologie-Meeting, Mainz, 13.9.2001-12-18.
Anghelescu I., Klawe C., Benkert O. : Additive Kombinationsbehandlung von adipösen Patienten mit unterschiedlichem Essverhalten. Seminar für Biologische Psychiatrie, Oberlech, 18. – 24.3.2001.
Anghelescu I., Klawe C., Singer P., Germeyer S., Szegedi A. : Association of the TAQ A1 polymorphism with MAST scores. Pharmacopsychiatry 2001; 34: 163.
Klawe C., Anghelescu I., Singer P., Schanz B.: Prospective study of inpatient violence in a German psychiatric teaching hospital: incidence, patient characteristics and quantification with Staff Observed Aggression Scale (SOAS). Pharmacopsychiatry 2001; 34: 106.
Klawe C., Anghelescu I., Himmerich H., Röhrich J., Szegedi A. : A case of possible N-bezylpiperazine induced persisting perception disorder and description of initial intoxication syndrome. Pharmacopsychiatry 2001; 34: 183.
Szegedi A., Lörch B., Anghelescu I., Klawe C., Scheurich A., Ruppe A., Wetzel H., Hautzinger M.: Cue reactivity as a predictor of response to cue exposure treatment: Results from the NeVeR study. Pharmacopsychiatry 2001; 34: 203.
Klawe C., Anghelescu I., Singer P., Fehr C., Germeyer S., Schleicher A., Hiemke C., Dahmen N., Szegedi A. : Lower novelty seeking and higher self-directedness scores on TCI in alcohol dependent patients homozygous for the A10 allele of DAT1. Pharmacopsychiatry 2001; 34: 183.
Himmerich H., Anghelescu I., Klawe C., Szegedi A.: Serum levels of vitamin B12 and hepatic enzymes correlate positively in male alcohol dependent patients. Nervenarzt 2000; Suppl.1: S124.
Szegedi A., Pauly T., Anghelescu I., Klawe C.J., Dahmen N., Wetzel H., Hiemke C.: (2000): Reduced expression of adenylat cyclase isoforms in lymphocytes of alcohol dependent patients. XXIInd CINP Congress, 9.–13. Juli 2000 in Brüssel, Belgien. The International Journal of Neuropsychopharmacology 3 (Suppl. 1): S. 310.
Rujescu D., Szegedi A., Anghelescu I., Giegling I., Schäfer M., Müller-Siecheneder F., Bondy B., Möller H.-J., Dahmen N.: (2000) Association study of suicidal behavior and affective disorders with a genetic polymorphism in ABCG1, a positional candiadate on chromosome 21q22.3. Eur Neuropsychopharmacol 10, Suppl 3, p S. 259, P.1.102.
Rujescu D., Szegedi A., Anghelescu I., Giegling I, Schäfer M, Möller HJ, Dahmen N. Unipolar depression and polymorphisms of monoaminooxidases. American Journal of Medical Genetics 96: (4) P61 (2000).
Rujescu D, Giegling I, Szegedi A, Anghelescu I, Schäfer M., Bondy B., Dahmen N. : Suicidal behaviour, affective disorders and a polymorphism in the ABCG1 gene. American Journal of Medical Genetics 96: (4) P371 (2000).
Müller-Siecheneder F., Rujescu D., Szegedi A., Anghelescu I., Gieling I., Gietl A., Schäfer M., Möller H.-J., Dahmen N.: (2000) Association study of affective disorders with genetic polymorphisms of monoamine oxidases. Eur Neuropsychopharmacol 10, Suppl 3 p S. 259, No P.1.101.
Szegedi A., Hevers W., Klawe C.J., Anghelescu I., Dämgen K., Lüddens H.: Dramatically Reduced Sensitivity to GABA without a Change in the Equilibrium Affinity Induced by a Point Mutation in GABAA Receptors. 21th Symposium of AGNP, Nürnberg, October 6–9, 1999. Pharmacopsychiat. 32 (1999), S. 213.
Szegedi A., Meyer T.D., Germeyer S., Anghelescu I., Klawe C.J., Dahmen N., Wetzel H.: Anhedonia and Dopaminergic Polymorphisms in Patients with Alcohol Dependence or Alcohol Abuse. 21th Symposium of AGNP, Nürnberg, October 6–9, 1999. Pharmacopsychiat. 32 (1999), S. 213.
Fehr C., Wehrmeister K., Szegedi A., Anghelescu I., Wetzel H., Hiemke C., Dahmen N. : Allele Differences Between Men and Women in the 5-HT2C Cys23/Ser23 Polymorphism. 21th Symposium of AGNP, Nürnberg, October 6-9, 1999. Pharmacopsychiat. 32 (1999), S. 179.
Szegedi A., Müller M.J., Himmerich H., Anghelescu I., Wetzel H.: Carbohydrate-Deficient Transferrin (CDT) and HDL-Cholesterol (HDL) are Highly Correlated in Male Alcohol Dependent oder Abusing Patients. 21th Symposium of AGNP, Nürnberg, October 6–9, 1999. Pharmacopsychiat. 32 (1999), S. 214.
Szegedi A., Hevers W., Klawe C.J., Anghelescu I., Dämgen K., Lüddens H.: The mechanisms of several recognition sites intersect at a single amino acid to modify channel function. Journal of Neurochemistry 73: S. 139 – S. 139; Suppl. S (1999).
Anghelescu I., Hiemke C., Wetzel H.: Evaluation of the dopaminergic hypothesis in male schizophrenic patients by means of the apomorphine challenge test. Pharmacopsychiatry 1999; 32: 112.
Anghelescu I., Hiemke C., Müller M.J., Klawe C., Szegedi A., Wetzel H. : "Apomorphin-Test" bei Alkoholabhängigen. Seminar für Biologische Psychiatrie, Oberlech, 17. – 23.3.1999.
Anghelescu I., Wetzel H., Müller M.J., Szegedi A., Käfer M., Golombek M., Hiemke C.: Evaluation of the dopaminergic hypothesis as a trait marker in male alcohol-dependent patients by the apomorphine challenge test. ISPNE Congress in Trier 1998; published in "Psychoneuroendocrinology", 1998.
Fehr C., Schleicher A., Szegedi A., Anghelescu I., Wetzel H., Mann, K., Germeyer S., Hiemke C., Dahmen N. (1998): 5-HT2A receptor polymorphism in patients suffering from alcoholism generalized anxiety disorder and panic disorder. 28th Annual Meeting of the Society of Neuroscience, 7. – 12. November 1998 in Los Angeles, USA. Soc. Neuroscience Abstracts 24 (Part 1): 991.
Dahmen N., Pauly T., Szegedi A., Wetzel H., Anghelescu I., Hiemke C. : Reduced expression of adenylyl cyclase isoforms II and VI in alcoholism. Kongress der Deutschen Gesellschaft für Biologische Psychiatrie, 1. – 3. Oktober 1998 in Jena. European Archives of Psychiatry and Clinical Neuroscience, 248 (Suppl. 2): S. 115, No P 159.
Fehr C., Schleicher A., Szegedi A., Anghelescu I., Wetzel H., Germeyer S., Hiemke C., Dahmen N. (1998): Possible association between 5-HT2A receptor polymorphism and alcoholism. Kongress der Deutschen Gesellschaft für Biologische Psychiatrie, 1. – 3. Oktober 1998 in Jena. European Archives of Psychiatry and Clinical Neuroscience, 248 (Suppl. 2): S. 132.
Wetzel H., Szegedi A., Anghelescu I., Pauly T., Dahmen N., Hiemke C.: State dependence of lymphocyte adenylyl cyclase activity in male patients with alcohol dependence. Congress of the German Society for Biological Psychiatry, Jena, Germany 30 September – 2 October 1998. European Archives of Psychiatry and Clinical Neuroscience, S. 115.
Anghelescu I., Germeyer S., Müller M.J., Dahmen N., Wetzel H. and Szegedi A. : DRD2 TAQI A1 allele in alcoholics: no association with earlier age of onset of alcoholism. Congress of the German Society for Biological Psychiatry, Jena, Germany, 30 September – 2 October 1998. European Archives of Psychiatry and Clinical Neuroscience, S. 115.
Szegedi A., Germeyer S., Müller M. J., Anghelescu I., Wetzel H.and Dahmen N. : DRD4 exon III (48bp repeat) polymorphism is associated with novelty seeking and harm avoidance, but not with novelty seeking alone, in alcoholic patients. Congress of the German Society for Biological Psychiatry, Jena, Germany 30 September – 2 October 1998. European Archives of Psychiatry and Clinical Neuroscience, S. 132.
Klawe C. J., Szegedi A., Anghelescu I., Schlegel S., Wiesner J., Weigmann H., Hiemke C. and Wetzel H. : Fluvoxamine Co-Administration to Clozapine in Schizophrenia: Safety and Tolerability Data from a Prospective Clinical Trial. 20th Symposium of AGNP, Nürnberg, October 8 – 11, 1997. Pharmacopsychiat. 30 (1997), S. 188.
Anghelescu I., Szegedi A., Schlegel S., Weigmann W., Hiemke C. and Wetzel H.: Combination Treatment with Clozapine and Paroxetine in Schizophrenia: Safety and Tolerability Data from a Prospective Open Clinical Trial. 20th Symposium of AGNP, Nürnberg, October 8-11, 1997. Pharmacopsychiat. 30 (1997), S. 146.
Hiemke C., Weigmann H., Härtter S., Szegedi A., Anghelescu I., Wetzel H., Benkert O.: Combination of Clozapine and SSRIs in Schizophrenic Patients. Abstracts of the XXth Collegium Internationale Neuro-Psychopharmacologicum Congress Melbourne, Australia, June 23-27, 1996. European Neuropsychopharmacology, S. 217.
Anghelescu I., Szegedi A., Philipp M., Staab H.-J., Benkert O.: Paroxetine vs. Maprotiline: Effects of Dose Escalation in Non-Responding Depressed Outpatients after 3 Weeks of Treatment. Abstracts 158 19th Symposium of AGNP, Nürnberg, October 4-7, 1995. Pharmacopsychiat. 28 (1995), S. 159